Best Guided Hikes in Lake George & The Adirondacks
Hikes & Pricing
Super Short Hikes with Great Views
We offer a few hikes that are super short just 1 hour round trip with a 20-30 minute break on the top for snacks and photo taking.  These hikes are ideal early morning trips or sunset hikes. For sunset hikes, we require headlamps just in case for safety (available for rent).  Hikes are chosen based on where you are staying or coming from to minimize travel time.
Lake George Half Day Hikes
There is pretty much nothing more rewarding than seeing Lake George from a mountain top.  Half day hikes take 3-4 hours round trip based on the group fitness level. We work to pair hikers with groups that match their fitness and experience level.
$45 per person
$35 per person for groups of 6 or more
$180 Families*
Families  = Parent(s) + as many children  under 14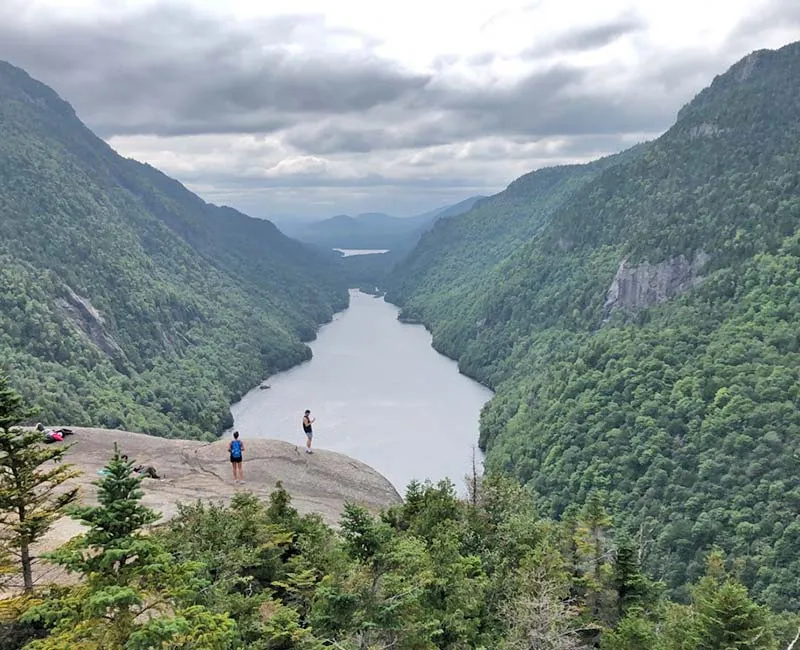 Full Day Lake George Hikes
Spending the entire day in the woods connects one soul to the earth and results in not only the most spectacular views but a great sense of accomplishment.  Spend the day 6-8 hours with us as we explore the mountains, taking breaks as needed.
$90 per person
$70 per person for groups of 6 or more
$360 Families*
Families  = Parent(s) + as many children  under 14
FAQs
Exactly which hike will we be doing?
Once you book, we will give you the hike and all information for meeting unless you have a specific hike that you are requesting in advance.
Do you allow dogs?
For safety reasons we can not allow pets on guided hikes.
Is this a good option for someone who has never hiked?
This is the best way for a new hiker or group of hikers with new hikers to experience the joys of hiking without all the stress.
Will you take photos?
Included in your hike is the service of photo taking – so you don't have to rely on selfies!
Do you offer refunds?
If for any reason you can not make the hike, we offer full refunds up to 48 hours prior to the hike, as we are a small operation, we can offer a full credit for cancelations within 48 hours or a full credit of the funds or a 50% refund for individuals or 75% refund for groups.  This covers the loss of time for planning and lost revenue as we hold that hike time and date for a limited number of people.